I closed a sale on this beautiful piece of property last week but we had a few obstacles to overcome. First obstacle was to provide a copy of a death certificate on the husband who had passed away a few months earlier. Generally, a funeral home will provide 2-3 copies at no charge and extra copies can be purchased. Most people don't have any idea of what they may need in the future. With the seller out of the country we had to get creative on locating a certified copy which required a phone call to the funeral home that was identified on the death certificate. We also submitted to title company the deed showing right of survivorship of the wife, the surviving spouse. You would think that would be enough. Everything was looking good to close until we learned we also had to provide an affidavit of death. So, we learned something new.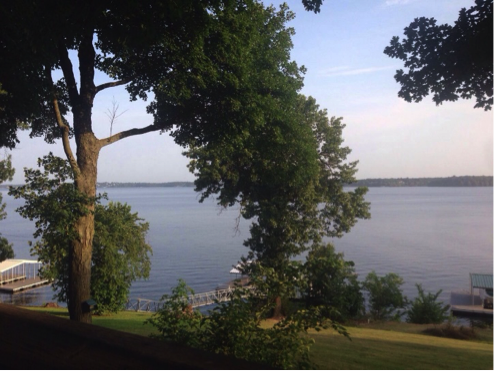 An explanation of these terms are as indicated here. Joint tenancy is a form of ownership by two or more individuals together. It differs from other types of co-ownership in that the surviving joint tenant immediately becomes the owner of the whole property upon the death of the other joint tenant. This is called a "right of survivorship.". Affidavit is used to confirm that joint tenant is deceased.
So, on that note, as a suggestion to sellers when dealing with all the tasks at hand to sell a property with co-ownership be sure to check with your attorney as to what will be required, whether state laws differ from state to state is certainly something to consider. Be prepared.